The Plough and Fleece is a beautiful little country pub set in the delightful village of Horningsea, near to Cambridge.
The timber framed public house and restaurant combines both a formal and informal atmosphere providing a fine dining room at the front and a traditional rustic bar with informal eating tables at the rear.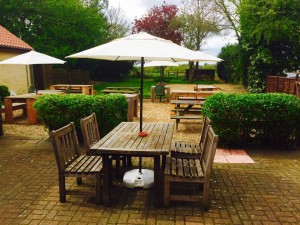 Both bar and restaurant are complimented by a beautiful open range fire or log burner that keeps our customers warm in winter.
Summer days and warm evenings can be spent in the large garden with views over fields to the river Cam, where children and dogs are welcome.
If you are looking for a place to come for a few pints of good beer, a light lunch or dinner or a formal evening meal, the Plough and Fleece team will take care of you and provide a very warm welcome.
We will be introducing new products soon to go with our new menus and some refurbishing plans for the new year.
Pub Opening Times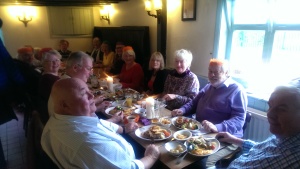 Monday 11.00am – 3.00pm & 5pm -9.30pm
Tuesday – Saturday: 11am – 3.00pm & 5.00pm – 11pm
Sunday 12:00pm – 5.00pm
Kitchen Open Hours
Monday 12:00 – 2pm & 6pm – 8.30pm
Tuesday – Saturday: 12pm -2pm & 6pm – 9pm
Sunday – Monday: 12pm – 3.30pm
Our opening hours will change to all day sometime in the new year.